Students  are expected to absolute discipline in their conduct during the entire period they spend  in the institution. Failure to observe absolute discipline will invite appropriate disciplinary action.
Any act of misconduct committed by a student shall be an act of violation of discipline, which will make a student able to be penalized by the authority act  of  indiscipline shall include.
Disruption of teaching, study, examination, administrative work.
Damaging or defacing  college property of managing committee members of the college or any other  property  inside  or outside the college premises.
Engaging in any attempt at wrongful confinement of staff and other members of the college.
Use of abusive & derogatory slogans or intimidators language or incitements of  hatred and violence  of any act calculated to the same.
Eve Teasing or dis-respectful behavior to women or girl students.
Committing forgery, tempering with or misuse of the college documents or record and Indent card etc.
Tearing of pages, defacing, burning or in any way destroying books of library.
Furnishing false certificate or false information to any office under the control of Jurisdiction of  the college.
Consuming Tobacco or possessing alcoholic drinks, dangerous drugs or other in toxicants in the college premises.
Possessing or using any weapon explosive & fire arms in the college premises.
No society or Union can be framed or invited to a meeting without the permission of  the Principal  in writing.
Students remaining absent for 10 days continuously shall be debarred from the class,  college and  Annual examination
Absence from the classes without prior permission is not allowed.
PENALTIES:
The following penalties or fine on students can be imposed by the principal.
Written warning and information to the guardians.
Recovery of loss caused to the college property.
Disqualifying from further studies.
Debarring from examination.
. Hinder from participation in sports and other such activities.
Disentitle from the college.
Mentoring Cell:
This cell provides counseling to the students suffering from learning disability, emotional problems necessary guidance and coaching to the student regarding placement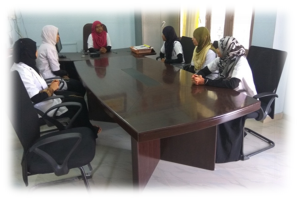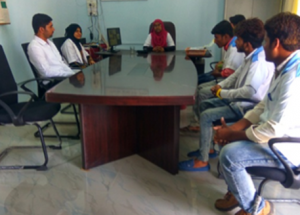 Quality Adoption:
e-attendance system through biometric attendance
Internal quality testing assessment by name basic academic monitoring system [BAMS] has been formulated and implemented in college for quality education.
Mentorship program has been taken in action .
Special classes are held for students having backlog subjects.